Our assurance as Christians is that nothing, not even death, shall separate us from the love of God
which is in Christ Jesus our Lord. Amen.
Book of Common Prayer, 862
With the Gospel of Jesus Christ as our compass and guide, we strive to live into the faith we hold so dear. This means infusing our life with prayer, the study of Holy Scripture, practicing thankfulness and mercy, and focusing our lives around serving others in Christ's name - most especially those most in need and marginalized in our world today.
We wholeheartedly embrace the transformational call of our national church to each and every Christian and Episcopal community in the invitation to Come and See...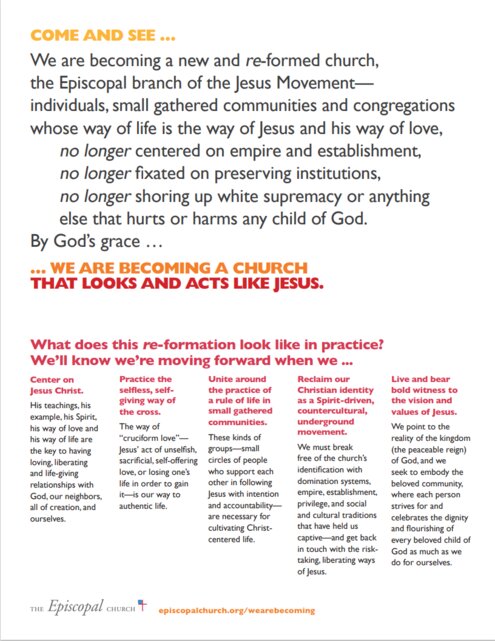 .
We'd love to hear from you. Fill out the form below to get started.